Best (And Not Best…) Anavar Laboratories
Buying steroids can seem fraught with difficulties if you don't know what you're doing. Thankfully, Anavar-steroids.com has decades of experience helping people procure high quality, genuine products – so you don't need to worry or take risks.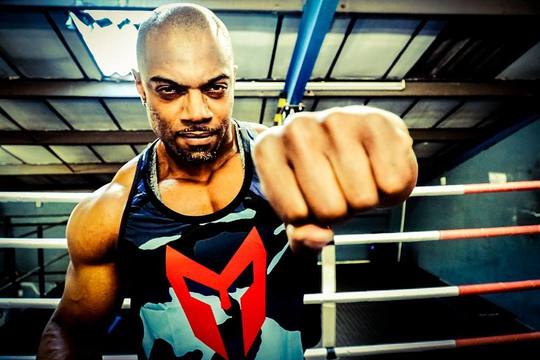 When it comes to obtaining pharmaceutical grade Anavar, your options are fairly limited. Recognized for its obvious performance enhancing benefits, it is now heavily regulated in both European and Western markets. In turn, this has forced a shift in production to less regulated markets in Asia.
While various forms of generic Oxandrolone are still available in the U.S.A., we have now entered an era where independent and heavily funded laboratories are producing their own high quality brands of Anavar. These products carry their own unique product ID code that can be verified with the company for authenticity.
Check These Top (And Not So Top) Anavar Brands And Their Ratings!
Brand Logo
Brand Name
Short Description
Brand Product
Rating
Myogen Labs
Myogen has made a name for itself since its launch. Effectively, Myogen is made up of a team of international experts, who want to help you improve your physique every day, with reliable products of the highest quality.

Today, Myogen represents one of the best quality brands of products.




+ ZOOM

Alpha Pharma
Alpha Pharma is based in India. They produce pharma grade products and users like this brand for the constant quality of products. They are one of the original and best laboratories around. They supply products and chemicals to a lot of large hospitals and have several professional world-wide pharmaceutical clients.

The only problem is that they are often copied: beware of fake products!

Always check your product's serial number and security code against their CheckAlpha website or their production identification app for iPhone and Android.




+ ZOOM

Landerlan
Landerlan is a laboratory in Paraguay concerned with delivering the best quality pharmaceutical products according to GMP certification and practices. Their products' authenticity can be checked via their website or by scanning a QR code with your mobile device. They are well known for producing very high quality pharmaceutical grade products to meet international standards.



+ ZOOM

Pharmacom
 Pharmacom are dedicated to keeping up with all new innovations of raw material quality assurance, drug synthesis, and the final packaging of their products. In their laboratories they employ chromatographs of the latest generation, which allow them to develop their own base reference of standard drugs. Each and every time they acquire a raw material, it undergoes comparison with the standard and only then is it approved for manufacture.



+ ZOOM

Cooper



+ ZOOM

Eminence



+ ZOOM

Balkan Pharmaceutical
Since Balkan Pharmaceuticals was founded over 10 years ago they have continued to provide the athletic community with innovative and useful products that help bodybuilders and athletes surpass their genetic potential and obtain consistent results. Balkan Pharmaceuticals is a global leader with a network of operations that serves their customers, helping them to live longer, be healthier and achieve performance they didn't think possible.



+ ZOOM

Vermodje
Vermodje is a leading technology enterprise of the pharmaceutical industry based in Moldova that was established in 2001. They have 4 sterile manufacturing lines including ampules, vials and capsules. Vermodje helps bodybuilders and athletes accelerate their performance through its innovative research and manufacturing of various performance enhancing compounds. They are backed by an outstanding team of scientists, chemists and engineers.



+ ZOOM

Geneza Pharmaceutical
Geneza Pharmaceuticals is a leading biopharmaceutical company committed to the research and development in life quality products. Their Oxandrolone is high quality and comes in the form of 10mg tablets. They are known for the high purity of the raw products they use as numerous lab tests have shown. They make a variety of products used by bodybuilders and athletes, including anti-estrogens.



+ ZOOM

Thaiger Pharma
Thaiger Pharmacy has been manufacturing pharmaceutical quality performance-enhancing drugs since 2007. They are a WHO certified company and well known for their high quality products. The ability to evolve has been integral to Thaiger Pharmacy's continuing success. They started out as an underground laboratory and were well known for the quality of their products. When Thaiger was based in Thailand, every pharmacy carried their stock. With their infamy growing to new levels, they couldn't remain underground forever. A police raid on a pharmacy in Pattaya after the arrest of one of their sales girls uncovered more than 1,000 vials of Thaiger anabolic products. This forced Thaiger Pharmacy to relocate to Mumbai, India, where they now enjoy full legalization and certification, continuing to supply the market with high quality products. Their manufacturing process follows strict WHO and GMP international guidelines to ensure quality is never compromised. Their company focus is on potent, quality products and consistently meeting the high standards required by athletes who rely on their products.

+ ZOOM
Kalpa Pharmaceuticals
Kalpa Pharmaceuticals LTD was established in 1994, in India. Kalpa Pharmaceuticals started its activity from manufacturing herbal-based medicines. Eventually, the company was expanding its activity and exploring new domains of the industry. With the help of foreign investors, Kalpa Pharmaceuticals LTD has been restructured and changed its main activity to pharmaceutical chemistry research and medicines production.



+ ZOOM

GenShi
Gen-Shi Labs established in 2003 with two facilities, one in Japan and one in Greece. Since then, in order to supply the increasing demand, they have added a third laboratory, which is in Scandinavia, and changed their name to Gen-Shi Innovations. You can find their products in countries such as USA, Canada, Australia, UK, Germany, France, Sweden, Italy, Spain, Swiss, Iran, where steroid consumption is great.



+ ZOOM

Valkyrie Pharmaceutical
Valkyrie Pharmaceutical founded in 2013 is committed to earning the trust of doctors, patients and customers every day. They strive for longer, healthier and happier lives through continuing research and development of new and better pharmaceutical products. Their colleagues worldwide believe that trust is not easily granted, and that is the reason why they focus each day on becoming a champion for their stakeholders.



+ ZOOM

Dragon Pharmaceutical
Dragon Pharmaceuticals is one of the most well-known names amongst bodybuilders and athletes and one of the largest manufactures of performance enhancing compounds. They employ more than 80 industry professionals including doctors and engineers to ensure their products are manufactured to GMP standard. Every batch of raw material is tested before it is forwarded to their production department so you can purchase their products with confidence.



+ ZOOM

La Pharma
LA Pharma is an underground laboratory in Thailand and their products have been extremely popular in Thai pharmacies for several years. Although they are not a licensed laboratory, the raw materials that are used in making their compounds have an average of 99% purity. The company has been operating since 2005 and enjoys a good reputation. Their products are full strength and they provide an authenticity code sticker that can be verified on their website.



+ ZOOM

Sciroxx
Sciroxx Laboratories is a company founded in 2007 whose aim has always been to create high quality anabolic steroids and other medications to help people improve their health, quality of life and physical performance. Since then, they have expanded around the world thanks to the excellent quality of their anabolic steroid products that has led to new market opportunities.



+ ZOOM

Malay Tiger
Malay Tiger Ltd. is a privately owned company based in Malaysia. They are a research-based pharmaceutical and biotechnology company dedicated to developing and manufacturing products designed to improve the quality of life. Since 1984, pharmaceutical company Malay Tiger has had a significant corporate presence in Malaysia and has since grown to a responsible and independent Malaysian company to further enhancing quality of life for all. Years of experience has perfected their manufacturing process.



+ ZOOM

Savient Pharmaceuticals
Savient Pharmaceuticals has been on a real financial roller coaster ride since being acquired by Crealta in 2013. They were quickly offloaded to Horizon Pharma and no longer appear to be in business. If you come across a website selling Savient products, it's a pretty good indication that the particular website should be avoided. While it's possible there may still be some old stock floating around it would most definitely be past its use by date.



+ ZOOM

Atlantis Pharmaceutical
Atlantis Pharma is a Mexician based company famous for its brand of Anavar named Xtendrol (sometimes called Utendrol). Unfortunately they failed to put any kind of anti-counterfeit protections on their packaging and are subsequently one of the most copied brands of Anavar around. Finding genuine Xtendrol is next to impossible unless you visit Mexico yourself.



+ ZOOM

Muscle Pharma
Muscle Labs is an Indian laboratory. Their products come with authentication and watermarks, and authenticity can be checked via their phone app. Unfortunately that is where the positive experience with Muscle Labs ends as they have often been reported as selling ineffective and under dosed products. If you're seeking out genuine Anavar, there are much better labs to choose from.



+ ZOOM

BTG
Bio-Technological General Corp (BTG) was a well know giant in the world of steroids and especially for the quality of their Anavar. Unfortunately, these days they have taken a different focus and mostly concentrate on manufacturing HGH and joint health solutions. Any Anavar you find with a BTG logo now is most definitely a counterfeit knock-off.



+ ZOOM

USP Labs
USP was an underground laboratory that was forcibly closed down in 2014 by the Canadian Police. While they were up and running, they were producing good quality anavar, however remaining surpluses have been used up and anything you see nowadays with a USP logo is counterfeit or fake product.



+ ZOOM

Hi-Tech Pharmaceuticals
Hi-Tech Pharmaceuticals produce common bodybuilding supplements that are marketed and branded as steroids. Their 'Anavar' is nothing more than L-Arginine, creatine and ATP. By their own admission it does not contain Oxandrolone. It's impossible to view any company favorably that is misrepresenting their products, therefore we cannot recommend Hi-Tech's brand of 'Anavar'.



+ ZOOM

Crazybulk
Crazybulk is a lab that offers "legal alternatives to steroids". They state that their Anavar uses phosphocreatine to create ATP, which increases energy levels during a cutting cycle. Despite being marketed as Anavar, their product does not contain any amount of the Oxandrolone molecule and therefore is not actually Anavar. Instead, their product "Anvarol" is an mixture of protein, BCAAs and ATP.



+ ZOOM